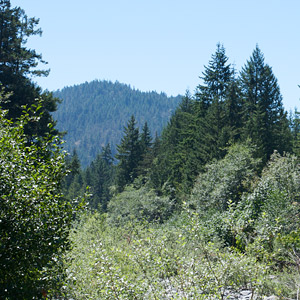 Sooke Potholes Regional Park
Sooke Potholes Regional Park is located on the banks of the spectacular Sooke River. Enjoy the views, explore the trails or take a refreshing dip on a hot summer day! Including spectacular views of the Sooke River, freshwater swimming, access to the Galloping Goose Regional Trail, hiking on short forest trails and camping at adjacent Sooke Potholes Campground
You can picnic or swim at the river, explore the short forest trails or enjoy the stunning vistas from one of several viewpoints. You may see black-tailed deer, red squirrels or bald eagles riding the breezes overhead.
The "potholes" are unique geological formations - deep pools in the river rock - that offer some of the best freshwater swimming in the region.
The Sooke River is the second largest on southern Vancouver Island and home to a productive salmon run every fall.
Riding the Goose: Sooke Potholes Regional Park is a great starting point for a trip by bicycle or on foot on the Galloping Goose Regional Trail. Travel south toward Roche Cove Regional Park, or through wilderness scenery all the way to the end of the trail.
Camping: The Land Conservancy of BC runs a tent and RV campground adjacent to Sooke Potholes Regional Park from May to September.
Sea to Sea Green Blue Belt: The park is near the south-west corner of the Sea to Sea Green Blue Belt Regional Park Reserve, a corridor of protected green space linking Saanich Inlet in the east to Juan de Fuca Strait in the west. The Sea to Sea Green Blue Belt separates the developed urban area of the Capital Region from tracts of forest land to the west.
source: CRD Parks