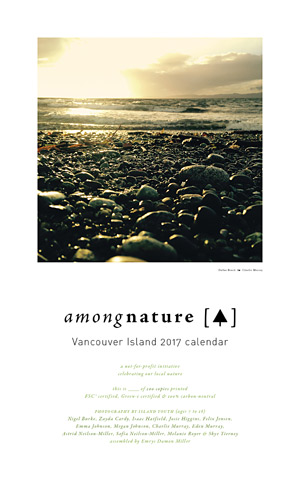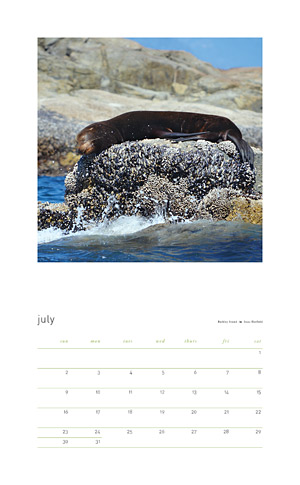 Among Nature 2017 calendar
Order the unique and rare calendar for friends, family, or yourself — while supporting the Among Nature project. This year, the calendar features the work of 13 island youth (ages 7–16)!
limited edition run of only 100, hand-numbered copies!
a large, single-sheet calendar (10" x 16"), printed on premium paper
low footprint printing & paper which is Forest Stewardship Council certified, Green-e certified and 100% carbon neutral
photography by Nigel Burke, Zayda Cardy, Isaac Hatfield, Josie Higgins, Felix Jensen, Emma Johnson, Megan Johnson, Charlie Murray, Eden Murray, Astrid Neilson-Miller, Sofia Neilson-Miller, Melanie Royer & Skye Tierney
We're SOLD OUT out of the 2017 calendar!
And we are NOT making a 2018 calendar (taking a year off)!
Thank you for your past support!
Join our mailing list to be alerted about future calendars.
Time in nature = physical, mental & spiritual health. Your generosity helps the Among Nature project, which connects citizens with their neighbouring natural areas, an increasingly important connection to maintain in our modern lives.
We appreciate the support!
You can share this calendar with friends through Facebook & Twitter.