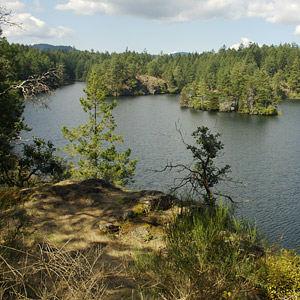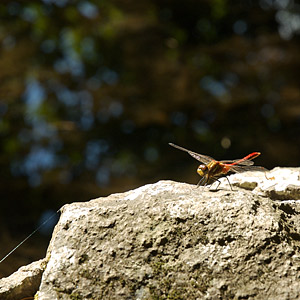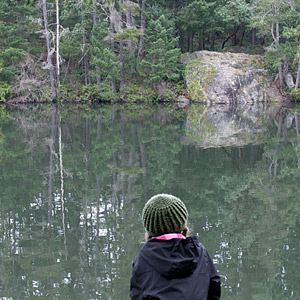 Thetis Lake Regional Park
This regional conservation area was established as Canada's first nature sanctuary in 1958. The park offers outdoor activities in a natural setting including swamp and lake ecosystems for nature study, delicate spring wildflowers, Garry oak ecosystems and Douglas-fir forest, freshwater lakes for swimming, canoeing and fishing (lakes stocked with catchable Rainbow Trout) beaches and picnic areas.
Go for a hike on the scenic trails hugging Upper and Lower Thetis lakes. For panoramic views of the lakes and surrounding hills, follow the more challenging trails up Seymour or Scafe hills. In spring, wildflowers dot the hillsides. Please help us protect this sensitive habitat by staying on designated trails and keeping pets on the trail. The beach area of Thetis Lake is perfect for a family picnic or refreshing swim. If you have a canoe, try an early morning paddle and you may even have the lake all to yourself.
Swim Safely: Never swim alone, and look before diving. Lakes contain hidden hazards. Remember, lifeguard service is not provided in regional parks.
Boating Regulations: The only motorized boats permitted on Thetis Lake are those with electric motors. Power boats are not permitted on Prior Lake.
(source: CRD Parks)
source: CRD Parks